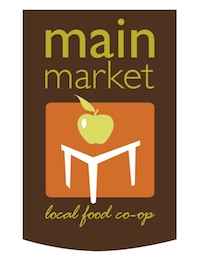 Main Market opened its doors in 2010 as Spokane's only food co-op. We are a mission-driven organization seeking to support and encourage a thriving local food system. 
Our Mission: Nourishing the community at the table, Main Market Cooperative contributes to a healthier and more resilient Inland Northwest, one bite at a time. Member-owned, Locally driven. We set the table with:
the earth's nutritious and delicious bounty;
equal respect for consumers, producers and the environment;
a commitment to support our region's sustainable farmers, ranchers and fishermen;
a store and staff committed to providing education about healthy food;
democratic and fiscally responsible decision-making;
a culture that invites and embraces diversity;
activities that reach out to everyone in our community, and
progressive practices and technology that reduce our carbon footprint.