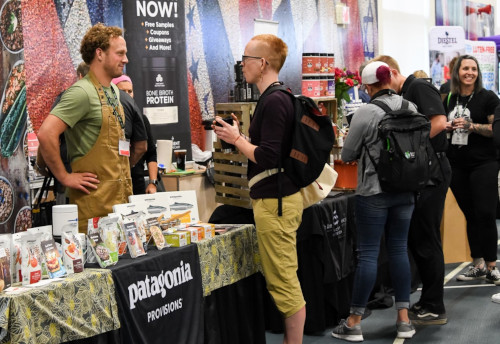 Our "virtual chain" of grocery stores, with nearly 230 locations in communities nationwide, is cooperatively owned by the people who shop there. NCG food co-ops carry a full array of natural and organic grocery, health and wellness products from companies with outstanding values, standards and stories.
A Partnership Rooted in Shared Values
Food co-ops have long been champions of organic, local, fair trade and sustainability, and we've worked to create a thriving market for values-based products. Co-op shoppers share the values of the natural products industry; they trust co-ops because of our high standards and trust the brands found in co-ops because of the supply chains behind them.
NCG is a cooperative, 100% owned by and accountable to our member co-ops. Our category management and promotions programs are built to optimize sales performance and create efficiencies for your brand, while putting your consumer packaged goods products in the hands of the most committed health and wellness shoppers — co-op customers.
Working with NCG is truly a partnership. We understand that making natural products industry brands successful in co-ops is good for your company, for shoppers, co-ops and the world.
Interested in Becoming an NCG Vendor? Take the Next Step
Attend a "Step 1, Get to Know NCG" Webinar - This information session will introduce you to the basics of becoming an NCG vendor partner. Visit Partner Co+nnection to sign up for the next webinar.

Visit Partner Co+nnection for More Resources - Partner Co+nnection is our web-based vendor portal that centralizes your business activity with NCG. Find more program information and resources on Partner Co+nnection.

Contact Us - To discuss your brand and learn how National Co+op Grocers can help meet your business goals, contact NCG Business Development Manager Heidi Traore. Email: heidi.traore@ncg.coop | Phone: (612) 343-2942.
Current NCG Vendors
Log into our Partner Co+nnection vendor portal.