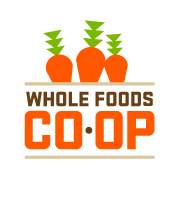 Since 1970, Whole Foods Co-op (WFC) has proudly served Duluth, Superior, and the surrounding communities. Today, our community-owned cooperative operates two stores with over 150 employees and more than 13,500 Owners. 
At WFC, we strive to be a one-stop natural foods shopping destination, providing excellent customer service and a diverse range of fresh, high-quality, and fairly priced goods that promote health, wellness, and environmental sustainability. 
We aim to make a meaningful impact on our community beyond our store walls by fostering partnerships and providing crucial support to local non-profits, food producers, farmers, and the community. We achieve this through various initiatives, including our GIVE! Programs, Access Discount, and much more. 
Enjoy sunset views of the hills above historic Denfeld High School in West Duluth at our Denfeld location. Immerse yourself in a local vibe with rotating art from local artists in our indoor seating area while savoring delicious made-from-scratch deli fare. Outdoor picnic seating is available seasonally. 
Stay updated on in-store specials, Owner deals, employment opportunities, community classes, and events by visiting our website. Connect with us in person or on Facebook and Instagram @WholeFoodsCoop. 
Fun Facts about Whole Foods Co-op: 
We are a certified organic retailer undergoing annual Midwest Organic Service Association (MOSA) inspections. 

Our Hillside store was the first LEED Certified building in Duluth in 2005 and the first LEED Certified Co-op in Minnesota. 

Our Denfeld location added additional solar panels in 2023, totaling 82Kw, making it one of the largest commercial solar arrays in the City of Duluth. 

In 2017, we launched the GIVE! Round-Up Program, fueled by customer donations at the register. This program generates approximately $120k annually and supports local non-profits and our Grow Local Food Fund (GLFF). 

The GLFF, established in 2020, provides funding to local farmers and food producers working to expand the local food economy in the Lake Superior Bioregion of Minnesota or Wisconsin.