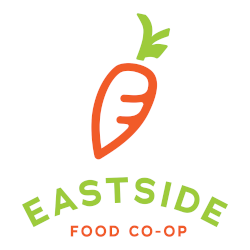 Eastside Food Co-op is your community-owned grocery store in the heart of Northeast Minneapolis. We specialize in fresh, local and organic foods sourced from farmers and producers who care about the health of people and our planet. Proudly serving Northeast since 2003, Eastside is here for good.
We offer the neighborhood's best local and organic produce, fresh meat and seafood, bulk herbs and grains and a wide variety of wellness and skincare products. Our deli serves delicious options for breakfast, lunch and dinner, made from scratch in our kitchen, with a dining area and full-service coffee and juice bar.
The co-op brings people together and our food fuels the community! Everyone is welcome at Eastside.