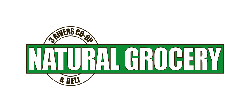 Founded in the 1970s as 3 Rivers Food Co-op, a natural foods buying club began in a church basement with over 200 members who ordered food monthly. All the members participated in the monthly ordering, gathering, and distributing. The buying club grew into a storefront that expanded three times, finally settling into a spacious building with easy, ample parking and a new name — 3 Rivers Natural Grocery — in 2003.
Today we are over 2,100 owner households strong but anyone is welcome to shop! Our mission is to operate a full-line grocery store with an emphasis on whole, natural foods and allergy-friendly options. We are structured on and operate under the cooperative principles.
Open to the public, we cater to consumers interested in organic and environmentally conscious products. Service is our priority while providing products at fair prices. In addition, we seek growth through education of members and the larger community about healthful living and cooperative philosophy.
The extensive wellness department has a wide variety of health products, from vitamins to herbal supplements, homeopathics, herbal tinctures and essential oils. Our deli brings fresh options to the downtown and surrounding neighborhood, offering made-to-order sandwiches, coffee drinks, smoothies, fresh vegetable juices and handmade deli salads, heat-and-eat entrees and bakery items. Awesome food for awesome people!