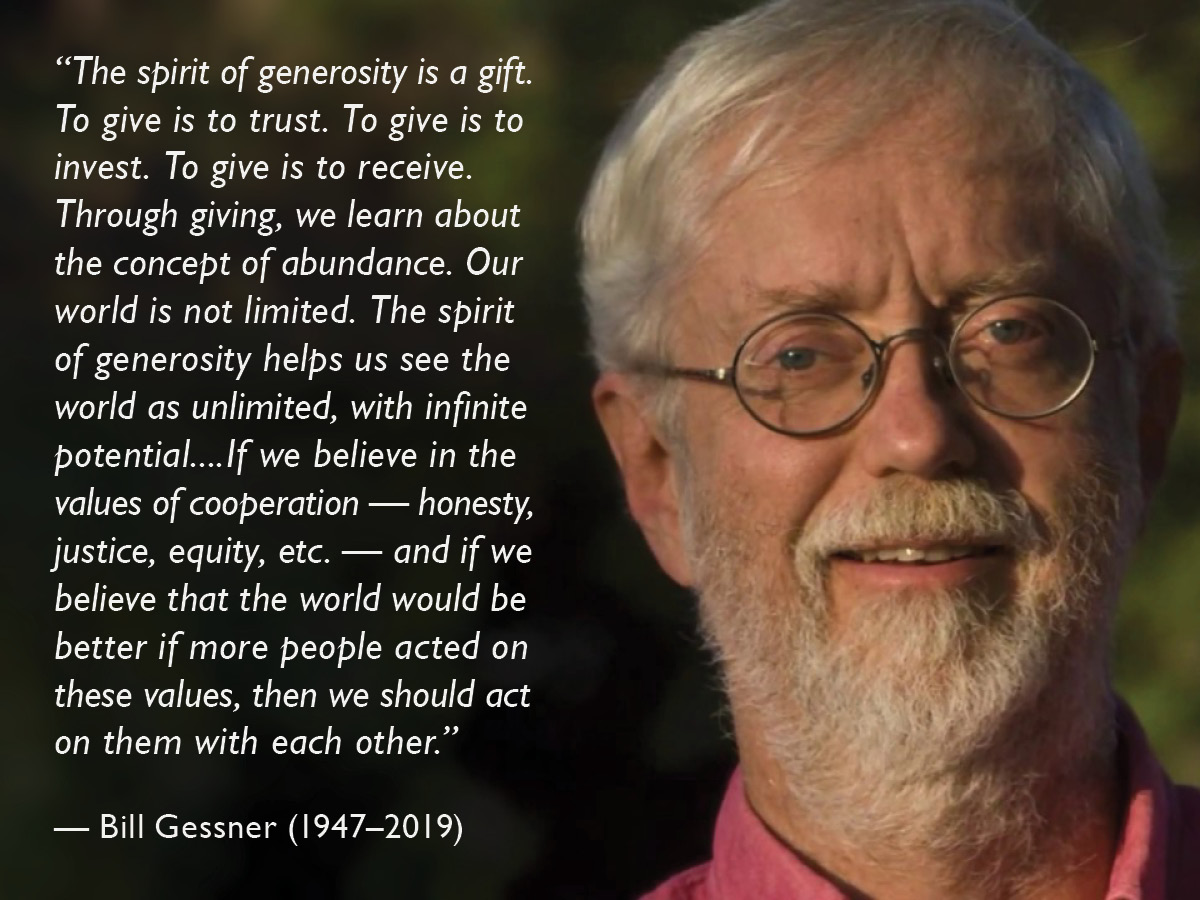 NCG is proud to sponsor the Bill Gessner General Manager Coaching Award!
Bill Gessner worked with more than 300 co-ops over the last 25 years of his life, consulting, advising, challenging and mentoring. In these relationships, Bill created a trustful environment, provided encouragement and support, offered guidance and inspiration in a spirit of generosity, and never lost his sense of wonderment of the world and of human capability. This award is to honor and remember Bill's commitment to and support of professional development of food co-op general managers through coaching.
Award
NCG will award $3,000 each year for the Bill Gessner Coaching Award.
Purpose
This award is to provide monetary support for a food co-op general manager to access coaching services in order to achieve identified goals and outcomes and enhance that general manager's professional abilities.
Eligibility
Any general manager of an open and operating food co-op. The award is not limited to NCG members.
Award Criteria
Applicant will:
Define a clear need or challenge they are facing, with identifiable goals or outcomes to address and overcome the challenge.
Identify the goals or outcomes that can be completed within 12 months of the receipt of the award, either as a yearlong project or as part of a longer project.
Identify the coach with whom they will work.
Have demonstrated a commitment to the Cooperative Principles and the growth of a cooperative business.
Summary Report
Award recipients commit to submitting a status report to the NCG Bill Gessner Coaching Award Committee on progress and outcomes at the end of the yearlong coaching engagement.
How to Apply
Please download the application and submit your completed response via the application survey (preferred) or by email to Amy Fields by March 31, 2023. Questions may also be directed to Amy.